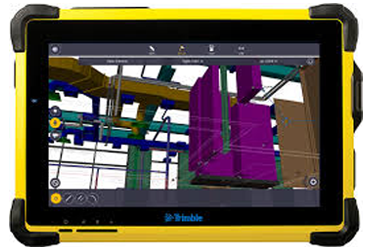 Trimble FieldLink
Engineered, designed, and refined for the realities of the construction industry, Trimble FieldLink is the most advanced and intuitive field layout platform available today. Closely mirroring real-world processes and workflows, Trimble FieldLink brings unmatched versatility to your daily layout tasks. Whether your project resides within a traditional 2D or BIM environment, TFL provides a powerfully simply interface that empowers you to layout more points in less time.
Combined with powerful reporting, QA/QC capabilities, and advanced in-field documentation tools, Trimble FieldLink brings the full spectrum of field layout technology to your project.
Key Features and Benefits
One software means one solution for all layout tasks
Better visibility – connecting the office (BIM) to the field
Modular Feature Packs – get only what you need
Customizable, easy-to-use interface
View and execute field stakeout routines within 3D models created in popular BIM detailing packages
View field point attributes created in the office that define various data points
Collect field point deviations within the stakeout routines and export for use in BIM detailing solutions
Create design locations from CAD
No CAD? No problem! Get FieldLink Office
With 2D and 3D models or digital vector PDFs to prepare field data, many contractors require the use of CAD. With Trimble FieldLink Office, no CAD is necessary. Trimble FieldLink Office provides a simplified tool to prepare models and data for field crews to use with field layout tasks. It also provides an interface to review data and reports that have returned from the field and keeps this information as a record of the completed job.
Scan to BIM Setup with Trimble FieldLink