Construction Accounting Software
As a construction accounting professional, you have to be process-oriented! You need a centralized ERP, a system to capture costs coded to jobs labor, equipment, materials, production — plus automated payroll, AP/AR and P.O. processes.
INVOICING
Trimble Viewpoint has built a robust Automatic Invoicing feature using more than 10,000 historical invoices to bring you an amazing time-saving solution.
CONSTRUCTION MANAGEMENT
Integrate common workflows to understand current project health, productivity and profits with the Trimble Viewpoint construction management suite.
JOB COSTING
From payroll to change orders to invoicing, Viewpoint helps you manage costs, get paid and stay profitable.
CONSTRUCTION PROJECT MANAGEMENT
Complete projects on time and under budget. From document management to sharing job status faster, integrated construction project management software has you covered.
SERVICE MANAGEMENT
Grow the part of your business that isn't seasonal. Stabilize cash flow, enable techs and serve customers better with a streamlined mobile service management solution.
CONSTRUCTION EMPLOYEE MANAGEMENT
Connect hiring, on-boarding and certification management with expense management, payroll and PTO.
CONSTRUCTION REPORTING
Know where every project is with one glance. Enhance decision making and stay profitable with data from detailed construction reporting — on any device.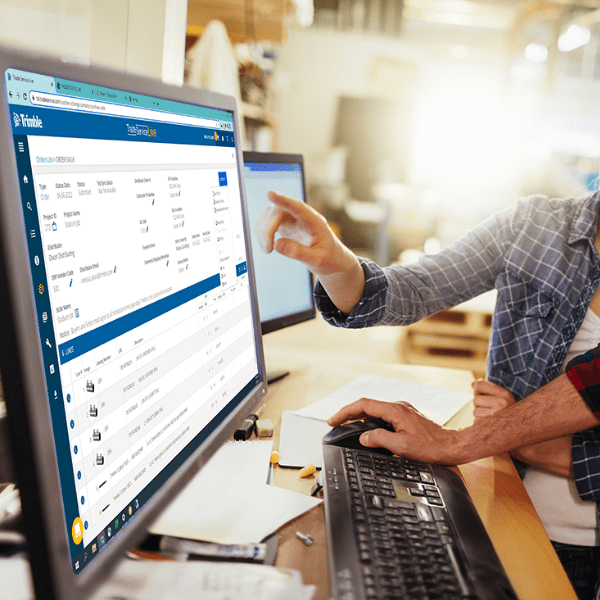 ---
Spectrum
Spectrum® is a complete, web-based construction ERP solution with leading-edge tools for accounting, project management, equipment and materials management, service management, document control, HR and payroll, inventory, reporting, and more. Spectrum allows contractors to work in real time, no matter where work takes them.
Spectrum applications and mobile apps are completely integrated, allowing contractors to work in real time and providing a complete view of projects and scope of work.
---
Vista
Vista™ provides timely reporting of critical financial data with unrivaled visibility and control. The industry-leading construction ERP solution – scalable, configurable and fully integrated.
Vista is comprehensive and incredibly configurable.
Vista enables the seamless centralization of information with complete visibility, providing secure, fully interactive data across your organization.
Experience a dramatic increase in efficiency and profitability with the most comprehensive construction software solution on the market.
---
Trimble Viewpoint has been a construction software industry leader for more than 40 years. Since opening our doors in 1976, every success our company has experienced is a direct result of operating within our core values. Today, we articulate those values as Character, Collaboration, Commitment, Entrepreneurship and Resilience. You'll see them reflected in the people, products and services that put us at the technological forefront of the construction software industry. Focused on connecting critical business functions like accounting and project management with field operations, Viewpoint's highly collaborative and intuitive cloud-based solutions can be tailored to organizations of any size. Increase accountability, efficiency and profitability with a suite of tools designed to build a better bottom line – and a better project.