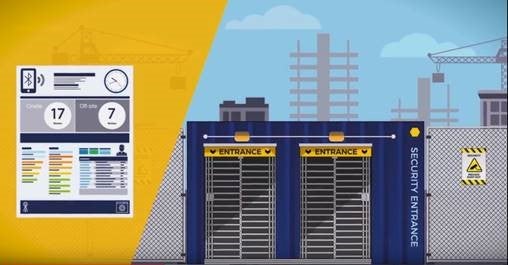 CrewSight software has been developed for construction to combine a jobsite access control system with a real-time worker database, to improve security, productivity, safety and compliance on site.
Manage site access and your workforce registry via online portal and mobile app, for total visibility. Create automated reports and streamline workforce communication with broadcast texts and emails in the office or mobile, with the added benefit of reducing manual, paper-based processes.
---
CrewSight
CrewSight specializes in jobsite access control and workforce management software for construction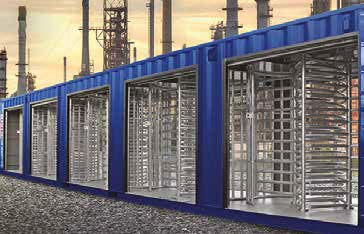 Access Control/Security
Enforce access rules to your jobsite
Reduce equipment theft by securing jobsite
Allow guards to focus on perimeter and vehicle access
Link license expirations to access control and limit liability
Provide accurate daily headcount values
Get notifications of unauthorized entry attempts
Portable hardware: relocate on project or reuse on new project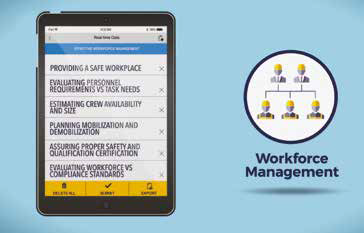 Workforce Management/Productivity
Record each worker's time on-site for accountability and reporting
Know real-time who is on each site, including company name, trade affiliation, emergency contact and certifications
Report labor and subcontractor hours by jobsite
Validate subcontractor billings with ground-truth data
Receive automated reports by email or text
Enable worker self-registration at the jobsite or remote at the subcontractor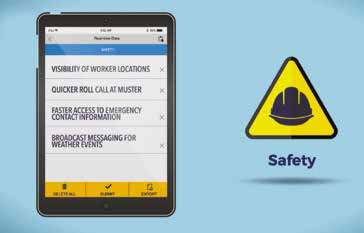 Safety/Compliance
Ensure only those with the necessary documentation can access the site. Examples: Signed NDAs, compliance agreements, health and safety documents, etc.
Extract workers' emergency contact information in the field via mobile app
Send broadcast text alerts with check-in details during mandatory mass evacuations
---
CrewSight CrewLane Turnstile
Secure construction sites with rugged, movable, dependable turnstiles that have built-in intuitive access control technology.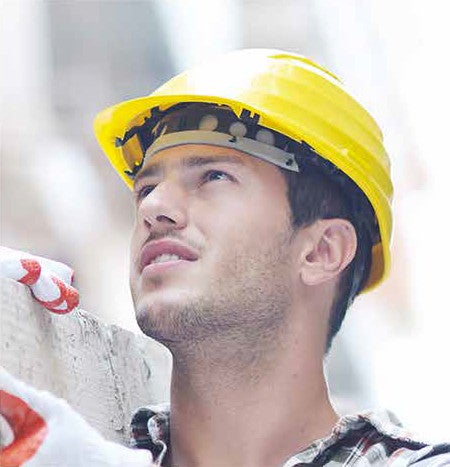 Functionality
Dependable: 24/7 security with turnstile access control
Portable: Move the turnstile as needs change
Rugged: Built to last for your project and beyond
Plug and Play: CrewLane arrives complete, just add power and SIM card
Modular: Need more lanes? String turnstiles together
Options: Single or dual lane configuration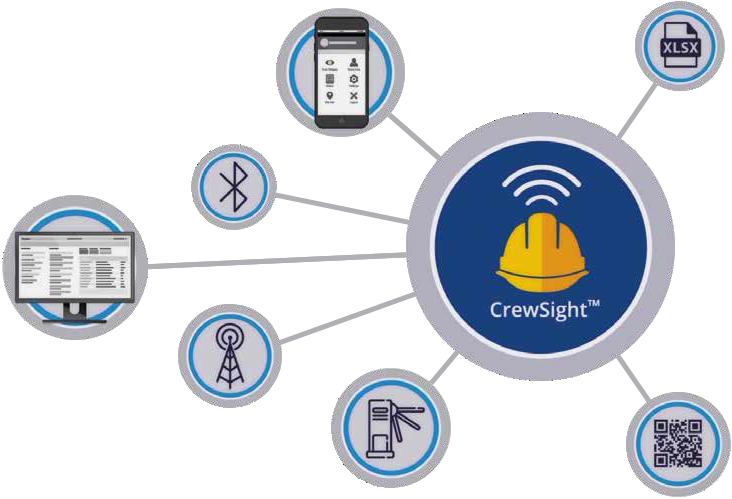 Features
Mobile App
Web-based Software
Role-based Security
Passive ID Badges
Turnstile Controls
Excel Reports
Vehicle Gates
Custom Fields
Handheld Devices
Unique ID Badges
Configurable Setup
Approved for Government Work
---
Why CrewSight?
Manage jobsite access control/authorized entry
Ensure only those with the necessary documentation can access site
Link license expirations to access control and limit liability
Track and manage time and attendance, in real-time
Create complete labor registers
Extract workers' emergency contact info in the field via mobile app
Limit access to certain areas of a jobsite
Update access permissions via web or mobile
Ensure government and owner mandates are being met
Create simpler compliance reports
Send broadcast texts/emails
Have unique badges per worker
Secure jobsite with portable, modular turnstiles
Broadcast text alerts with check-in details during mandatory mass evacuations
Compile more detailed labor reports, faster
Control access to building doors with the same badge for site access
Have worker self-registration at the jobsite or remote at the subcontractor
Establish head count for emergency muster points
Access real-time workforce dynamics
Enable handheld scanners for portable use
Receive automated reports by email or text